Cuisinart Smart Stick Hand Blender - 200W

The versatile stick design of the Cuisinart Smart stick Hand Blender lets users blend ingredients right in pots, pitchers, bowls, or clear plastic beaker that's included. A powerful 200-watt motor operates with an easy one-touch control. Blends drinks, purees soup, mixes pancake and crepe batters in seconds! Both stainless steel blending shaft and beaker are dishwasher-safe. Perfect for making all of your delicious fall recipes!
It's yet another opportunity as a buzz agent to win a product trial! We tried
mighty hard
to get the kindle promotion, but they skipped us over. :( HOWEVER, we have an opportunity to get selected for the Smart Stick!
I really, really need an Immersion Blender in the worst way! I had one long ago, that I bought from a different brand, and it litterly burnt out the third time I used it!
Cuisinart is known for their immersion blenders and have life spans to prove it. My Grandma has one from years and years ago that is still a workhorse in her kitchen.
I would adore being selected THIS time.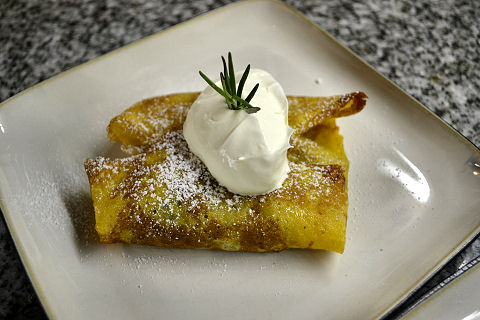 Crazy yummy crepes we could make if we were selected!
Doesn't this look good? Oh so yummy? Well, we could if we were selected! I have so many fall goodies pinned at pinterest! This would make cooking a dream. WE WANNA MAKE CREPES! :)
Please pick me as a selected reviewer this time! :)
BTW: If you are not already a
buzz agent
, here is the link to them. I have been an agent since 2006 and I adore them! No spam, no junk mail, they have never sold my information, and I get to try countless cool things!